TURBINE REPAIR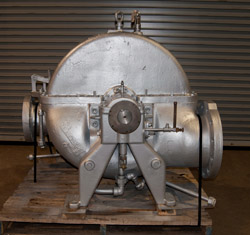 HDS established its reputation over 30 years ago as a quality, specialty shop focusing on turbine repair and steam turbine rebuilds.  Today, HDS is recognized as a leader in providing the finest turbine repair services available in the Gulf Coast region.  HDS provides cutting edge technology, backed by a highly experienced technical staff and support team.
HDS routinely provides quality technical services to resolve steam turbine repair problems that plague our customers' operations.  For technical excellence and the quickest turnarounds on equipment alignment, turbine blade machining, and turbine rotor balancing, HDS is the answer.
---
Turbine Repair Services
Steam turbines
Gas turbines
Hydro-turbines
Call 713-999-4554 today and one of our technical support members will be glad to handle your steam turbine repair issue.